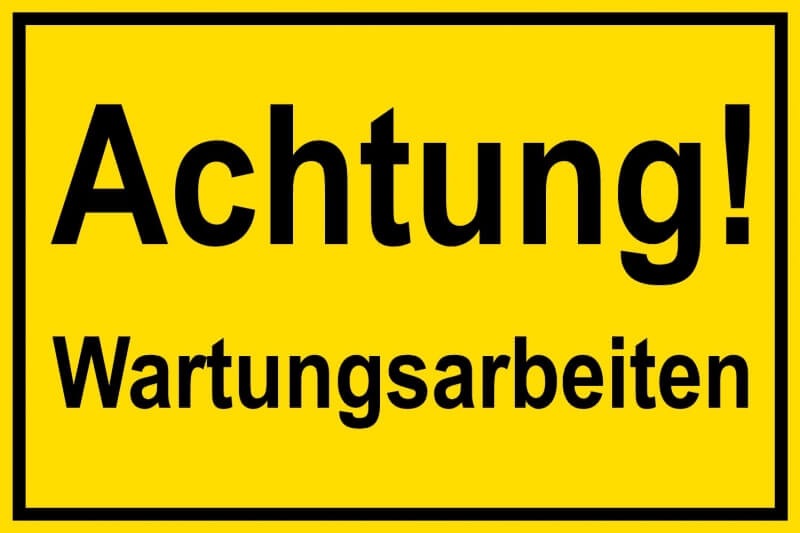 Achtung – Wartungsarbeiten!
Nachdem Bungie die letzten Tage über GameInformer unzählige News zu Rise Of Iron rausgehauen hat, kommen heute mal wieder Wartungsarbeiten auf Destiny und die Hüter zu.

Bungie hat angekündigt, dass man sich heute ab ca. 17:00 Uhr nicht mehr bei Destiny anmelden kann und dass die Server dementsprechend um 18:00 Uhr für die Wartungsarbeiten offline gehen werden!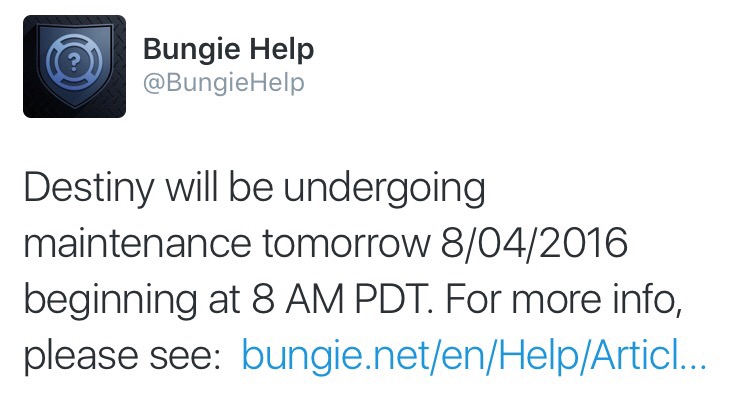 Bis ca. 21:00 Uhr sollen die Server down sein. 
Während dieser Zeit kann es sein, dass man sich weder auf Bungie.net noch mittels der Companion-App anmelden kann. 
Spieler, die sich kurz vor den Wartungsarbeiten anmelden, werden mittels einer Nachricht im Spiel informiert.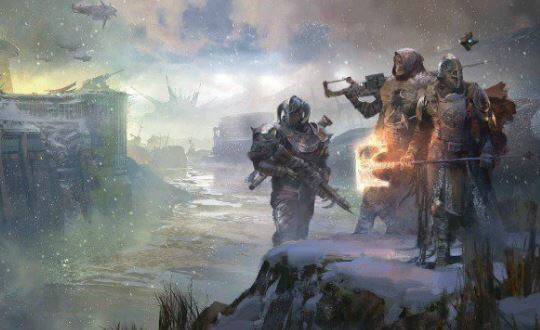 In der Zwischenzeit könnt ihr hier die Zusammenfassung der Rise Of Iron-Neuigkeiten lesen.
Und nicht vergessen – die Wartungsarbeiten ebnen uns den Weg zu den Eisernen Lords!