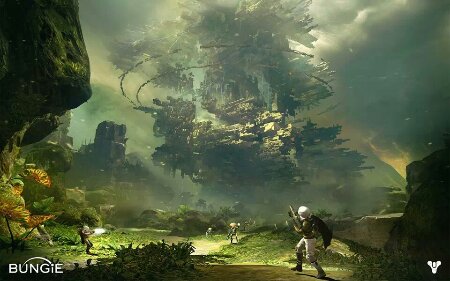 Destiny hat eine lebendige, soziale und dynamische Welt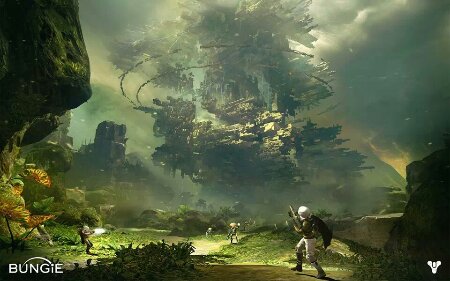 Im neuesten Weekly Update nennt Bungie einige neue Details zur Umwelt von Destiny. Community Manager DeeJ sagt das Destiny "lebendig und sozial" sein wird. Landschaften werden sich verändern und mit der Zeit entwickeln.
Bungie hat ausserdem Pläne immer neue Hinweise zu geben wie und wo man die Welt am besten erkundet und wo man auf unerwartete Schlachten treffen könnte. Wie es scheint ist Bungie darum bemüht uns eine lebendige, möglichst lebensnahe, dymnamische Welt zu bieten.
DeeJ:
Imagine an interstellar motorcade for a visiting dignitary…from space. We talk a lot about a "living, social world" in Destiny. We drop hints about new things to do and a landscape of action and adventure that changes and evolves over time. At this moment in the development march, we're really starting see how we'll deliver on those promises.

Imagine a world in which very specific moments of action become available to you when you least expect them. Unique missions, with unique rewards, will present themselves. Emissaries appear for a short period of time. Then, they're gone, like the spirit of a Fallen Captain, carried away by the wind.