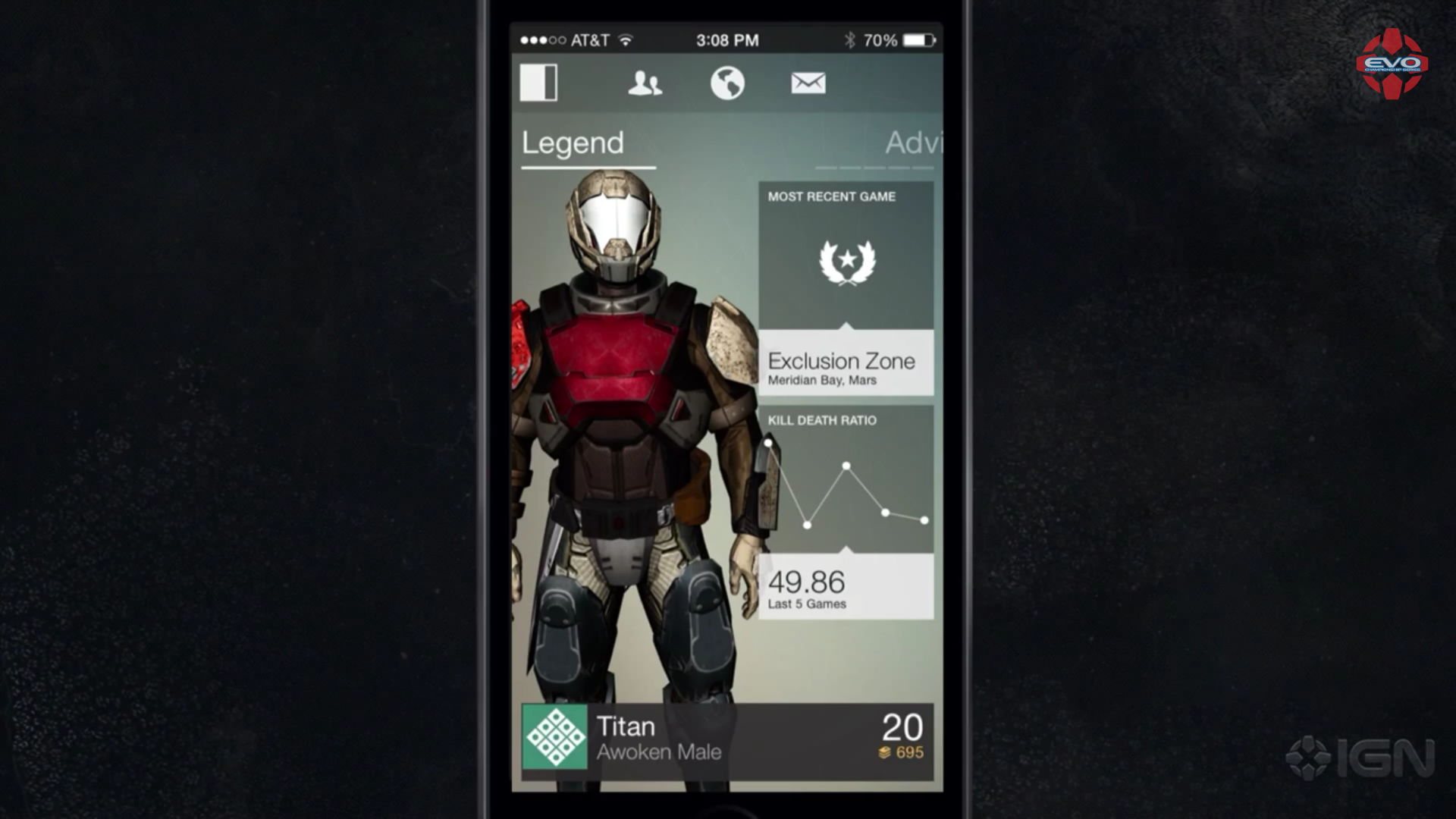 Die Destiny Companion App [Video]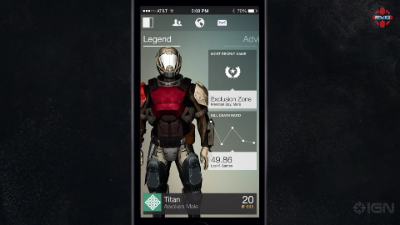 Destiny wird neben dem eigentlichen Spiel auch eine Companion App anbieten mit deren Hilfe ihr euch im Destiny Universum zu Recht finden könnt. Sociale Aspekte stehen in Destiny im Vordergrund,  schliesslich lassen sich die Weiten des Universums im besten Fall nur im Fireteam gemeinsam bestreiten. Die Destiny App dient zum einen dazu Statistiken, Daten und andere Informationen einzusehen, und zum anderen dazu um Kontakte mit anderen Spielern zu knüpfen. Desweiteren lassen sich auch die Chataktere mit der App anpassen und in 3D betrachten, ebenfalls die Waffen. IGN hat nun die Companion App ein wenig genauer ansehen dürfen und dies in der neuesten Ausgaben von IGN First festgehalten. Viel Spass beim gucken.

Die Companion App wird bereits zur Beta zur Verfügung stehen, allerdings nur für iOS iPhones und Android Phones. Ab dem 9.September dann auch für iOS Tablets, Windows Phone und BlackBerry User gehen leider leer aus:
The free app is going to be available on iOS, Android, and web when the beta hits, and you'll be able to use it the PS3, PS4, Xbox 360, and Xbox One versions of the game. One thing to note is that during the beta, the iOS version of the app will only be available on iPhones. By launch, players will be able to use a larger iPad version of the companion. Bungie says that a Windows Phone version is not planned.
Als kleiner Trost können alle die ein nicht kompatibles Handy haben die App auch via Web auf der Bungie Homepage nutzen.