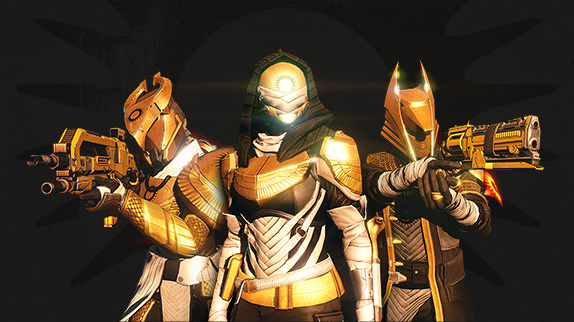 Eisenbanner und Osiris pausieren zum Release der Erweiterung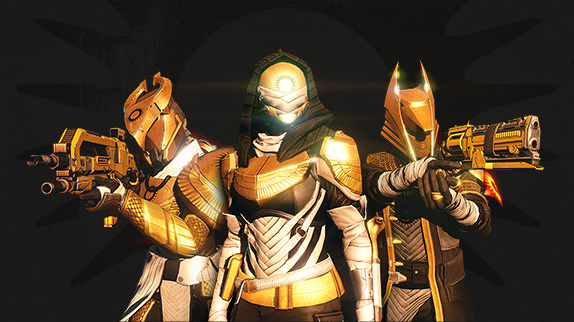 Wie @BungieInformer via Twitter mitteilt, werden die Eisenbanner- und die Osiris Turniere zum Release der dritten Erweiterung "König der Besessenen" vorerst eine Weile pausieren.
Trials of Osiris and Iron Banner won't be around for a little while after #TheTakenKing launches. They will return eventually.

— Bungie Informer (@BungieInformer) September 1, 2015
Damit der Elimination Spielmodus nicht komplett aus dem Spiel verschwindet wird der normale Elimination Spielmodus (mit Rotation) während der Abwesenheit des Osiris Events in die PvP Schmelztiegel Playliste wandern.
Elimination will be a regular Crucible playlist whenever Trials isn't active once #TheTakenKing launches.

— Bungie Informer (@BungieInformer) September 1, 2015
Ganz so überraschend kommt diese Meldung allerdings nicht. In einem umfangreichen Hands On Bericht wies das Onlinemagazin GameInformer bereits darauf hin.
Bungie wird sich wohl etwas Zeit nehmen um den Eisenbanner etwas umzugestalten. Schliesslich will Bungie zukünftig auch im Eisenbanmer ein wenig Story erzählen. Diesen Part soll Lord Shaxx übernehmen.
I do when there are events going on, like Iron Banner. I can imagine doing a lot more moving forward, as I quite like the idea that there's more story progression involved in participating, through interactions with characters like Shaxx and the faction leaders.
Da man dort auch Bounties für das Osiris Event ankündigte sind wir uns sicher, dass das Osiris Event recht schnell zurückkehren wird.
There are a ton of new bounties. There are dedicated bounties for your class each day, fireteam bounties to complete with your friends, featured playlist bounties, Trials of Osiris bounties, and even weekly bounties that come with big rewards.
Auch das Eisenbanner Event wird mit Sicherheit zurückkehren. Schließlich sind bereits erste neue Eisenbanner Rüstungen im gezeigten Bildmaterial von "König der Besessenen" gesichtet worden.