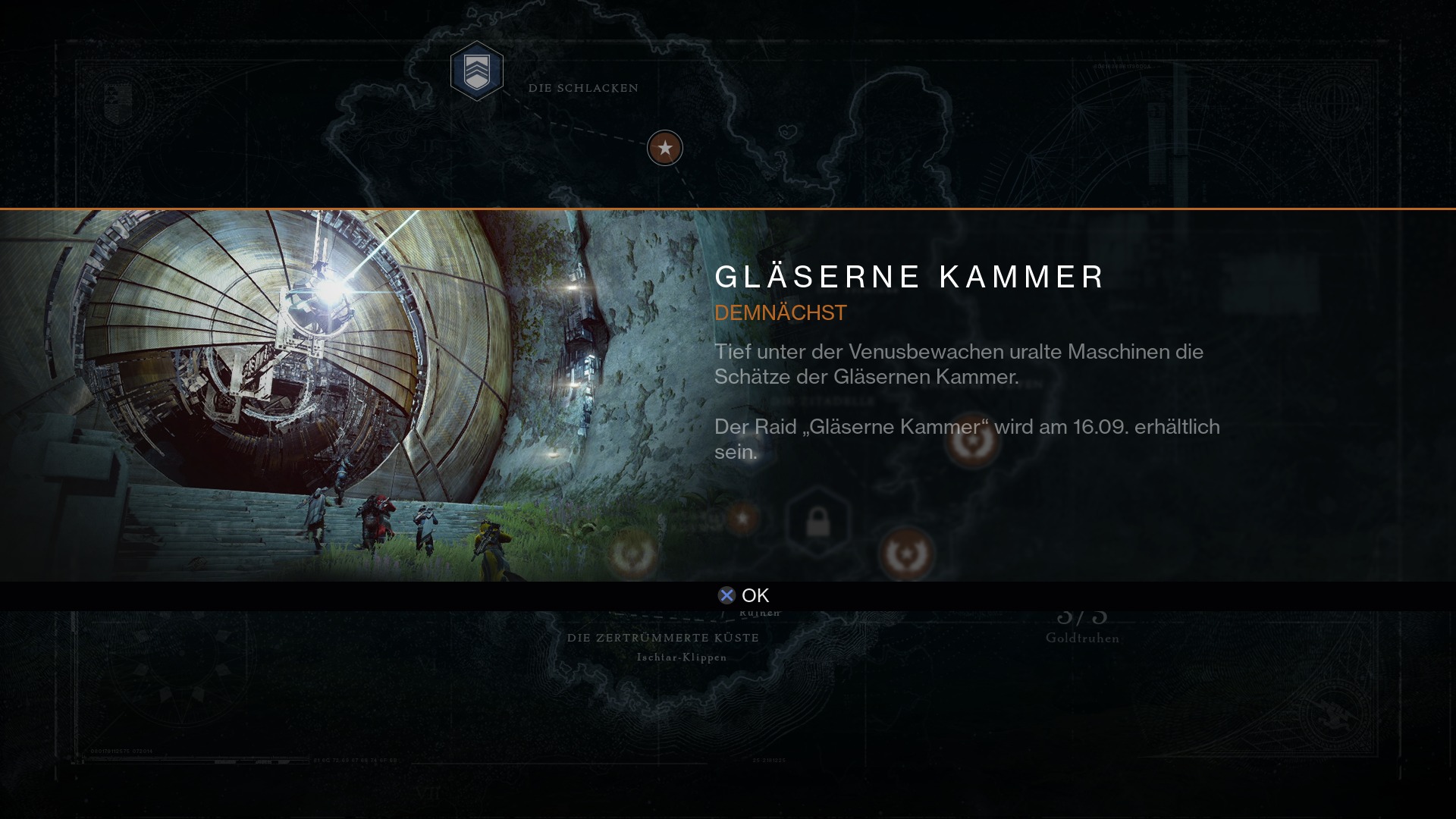 Erster Clan schafft den Glaspalast Raid im Hardcore Modus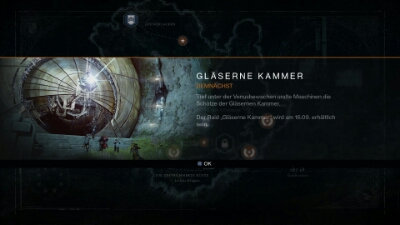 Wie Bungie heute Nacht via Twitter mitteilte, hat es das weltweit erste Team geschafft den Glaspalast Raid im Hardcore Modus zu bezwingen. In einem knappen Zeitrennen hat es Clan InvigorateINV mit vier Stunden Abstand geschafft Clan PrimeGuardHQ, die als erste den "normalen Raid" bezwungen haben, zu schlagen.
Herzlichen Glückwunsch unsererseits.
PrimeGuardHQ nimmt die "Niederlage" sportlich und hofft auf weitere spannende und faire Contests untereinander:
Congrats to @InvigorateINV on the world first hard mode. Looking forward to the (hopefully friendly) rivalry in the future.

— Datto (@DattosDestiny) September 23, 2014
Hat sich von euch schin jemand an die Hardcire Variante des Raids versucht? Wie waren eure Erfahrungen?