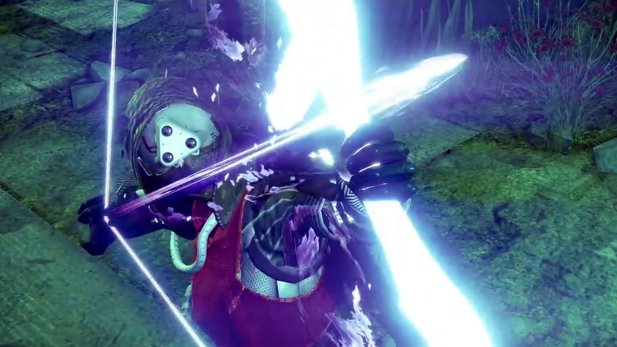 Patch incoming – Dienstag 19.00 Uhr [Update]
Via Twitter hat Bungie für morgen Abend um 19.00 Uhr einen kleinen Patch angekündigt. Sehr wahrscheinlich behebt dieser endlich den Glitch mit dem Schattenschuss. Dieser verdirbt aktuell vielen Spielern das Erlebnis im Eisenbanner. Etwas spät, denn zu dieser Zeit ist das Eisenbanner Event bereits gelaufen. Aber besser spät als nie. Der Patch wird um 19.00 Uhr freigegeben, alle Spieler werden von ihren Aktivitäten getrennt und müssen den Patch herunterladen. Ihr solltet also eure Raids, Strikes etc so planen, dass ihr gegen 19.00 Uhr damit fertig seid.
At 10AM PDT on Tuesday October 20th, Destiny players may be asked to login again upon returning to orbit to download a patch.

— Bungie Help (@BungieHelp) October 19, 2015
Da das Osiris Event wegen dieses Glitches verschoben wurde, könnte es also durchaus sein, dass die Prüfungen von Osiris am kommenden Wochenende stattfinden. Sobald es neues dazu gibt berichten wir euch an dieser Stelle natürlich darüber.
UPDATE: Wie Bungie ebenfalls via Twitter mitteilte wird es verbesserten Loot beim Dämmerungs-Strike geben. Hebt euch den Dämmerungs-Strike also bis nach dem Patch auf.
Improvements to Nightfall rewards are coming tomorrow morning. To benefit this week, don't play it until the patch deploys at around 10AM.

— Bungie (@Bungie) October 19, 2015
Ausserdem teilt Bungie noch mit, dass das Eisenbanner Event zwei Stunden vorher endet, also bereits um 9.00 Uhr.
You heard right. Iron Banner ends two hours early before the weekly reset. To rank up, get in there and fight. https://t.co/rO1qGgj4Xz

— Bungie (@Bungie) October 19, 2015
https://youtu.be/j0wgt8aE1hY