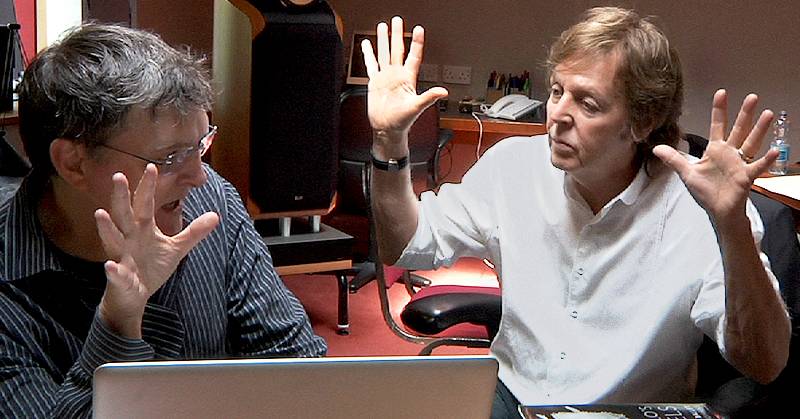 Paul McCartney wird den Destiny Theme Song auf seiner Single veröffentlichen
Wie die New York Times berichtet wird Paul McCartney den Destiny Theme Song auf seiner Single, die Ende des Jahres erscheint, veröffentlichen.
Der Ex Beatle und inzwischen zum von der Queen zum Ritter geschlagene Sir Paul McCartney hat zusammen mit Marty O'Donnell und Mike Salvatori den Soundtrack für Destiny komponiert.
Wie die New York Times nun berichtet wird Sir Paul McCartney am Ende des Jahres eine eigene neue Single veröffentlichen die den Theme Song von Destiny enthält.
Der Song wird von einem Oechester begleitet, ob Paul McCartney dem Titel aber Vocals spendiert ist bisher nicht bekannt.
Aufgenommen wird der Titel in den Abbey Road Studios in London unter der Direktion von Giles Martin, Sohn des Beatles Produzenten Sir George Martin.
Laut New York Times wird im Song "die Hoffnung" im Mittelpunkt stehen.
"I'm really excited to be working on writing music with @bungie, the studio that made Halo." – Paul pic.twitter.com/lRxl8Jr8

— Paul McCartney (@PaulMcCartney) July 7, 2012
Sobald wir ein genaues Erscheinungsdatum der Single erfahren, informieren wir euch selbstverständlich hier davon.