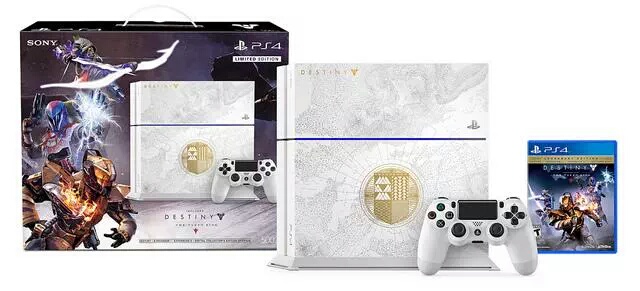 PS4 Destiny "The Taken King" limited Edition
Wie Sony mitteilt, wird es zum Release der dritten Destiny-Erweiterung eine limitierte Auflage der PlayStation 4 geben. Thema der limitierten PS4 ist die Destiny Erweiterung "The Taken King. Hier ein erster Blick auf die exklusive Konsole: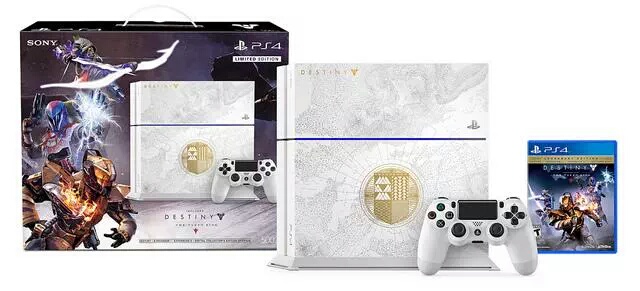 Das "Destiny: The Taken King PS4 Bundle" wird ab dem 15. September, also zum Release der Erweiterung, verfügbar sein.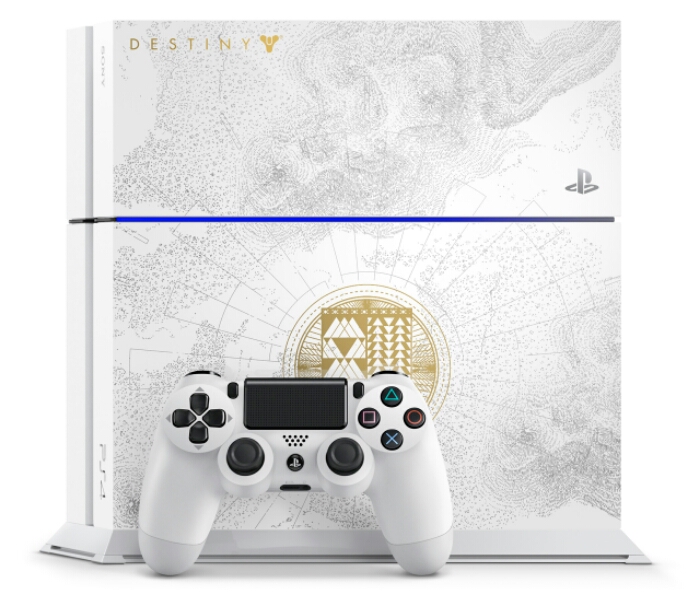 Das Bundle enthält eine weiße, von Destiny inspirierte, limitierte Edition der PS4 mit einem weissen Controller, 500GB Speicher und ausserdem eine Kopie von Destiny: "The Taken King" Legendary Edition. Diese beinhaltet Destiny, die erste und zweite Erweiterung sowie die dritte Erweiterung "The Taken King".
Auch das Digitale Upgrade zur Digitalen Collectors Edition ist enthalten.
Das Upgrade enthält:
– drei exotische Klassenitems mot XP Bonus
– drei klassenspezifische Emotes
– drei Rüstungsshader
– und ein Waffenpack
Ausserdem wird die PS4 aus diesem Bundle einen speziellen Start Sound haben.
"The new Destiny Edition PS4 comes with the Paul McCartney song installed as the startup sound. The whole thing, every time."
Der Preis des Bundles wurde allerdings noch nicht verraten. Fest steht jedoch jetzt schon, dass die limitierte Auflage schnell vergriffen sein wird.
UPDATE
In England kann man das Bundle bereits vorbestellen! Dort kostet die limitierte Edition 399 Pfund.

Neben diesem Bundle wird es auch noch ein normales Bundle geben: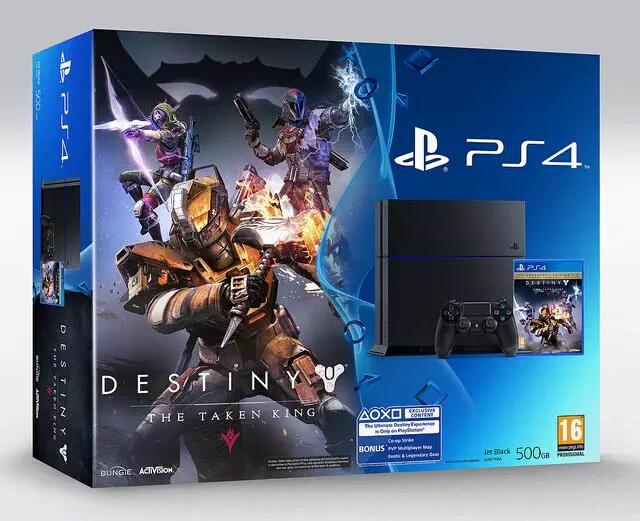 https://youtu.be/mj_cyvti5YU