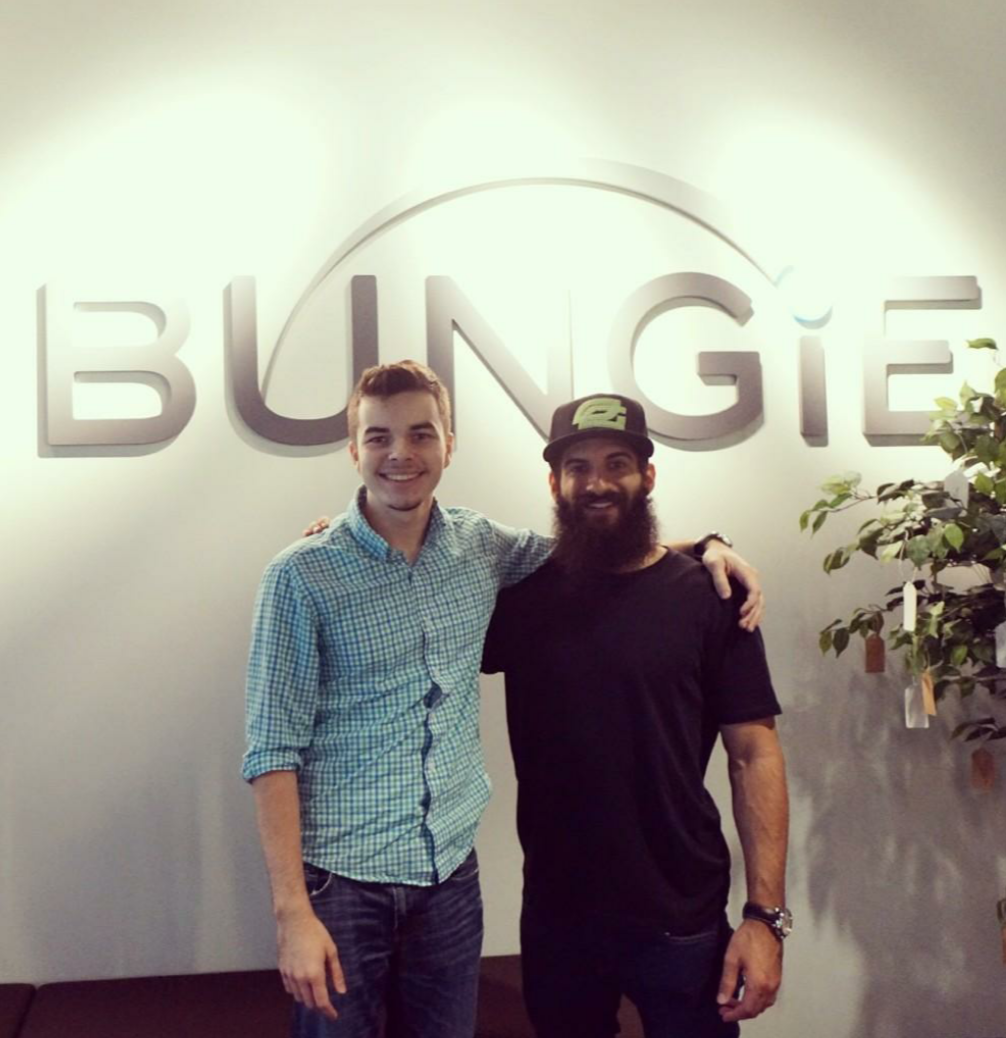 OpTic_NaDeSHoT testet Destiny auf Turniertauglichkeit
Das Destiny am kommenden Mittwoch zur Sony Pressekonferenz den competeteiven Multiplayer von Destiny vorstellen wird, haben wir euch ja schon hier berichtet.
Bungie hat diesen selbstverständlich vorher auf Herz und Nieren getestet und dafür Pro Gamer aus der ganzen Welt einfliegen lassen. Einer der bekanntesten unter ihnen ist OpTic_NaDeSHoT aus der Call of Duty Szene. Dieser kann eine lange Liste von Erfolgen in der MLG vorweisen:
– MLG All Star Classic – Most Valuable Player and Champion
– Gamebattles Live Champion and reigning Belt Holder
– New Years Bash Champion
– 2011 : Million Dollar Tournament Champion
– 2013 Call of Duty Championship – 3rd place
– 2013 MLG Spring championships – 3rd place
– 2013 MLG Anaheim – 3rd place
– 2013 Gfinity – 3rd place
– 2013 Gfinity 2 – 13-16th place
– 2013 MLG Fall invitaional – 2nd
– 2013 MLG Columbus – 13th-16th place
– 2014 Call of Duty Championship – 3rd place
– 2014 MLG X Games Invitational – 2nd place
– 2014 MLG Anehiem – 2nd place
Bungie musste den Pro unter den Pros natürlich einladen und hat dies auch getan. Via Twitter hat er nun ein Foto veröffentlicht welches seine Anwesenheit bei Bungie zusammen mit Michael Chaves alias FlamesworDsQ zeigt, der ebenfalls
Pro Gamer ist. (@OpTicGaming Halo – Ex. Call of Duty Coach – #OpTicBeard)
Da der competetive Multiplayer von Destiny von OpTic_NaDeSHoT auf turniertauglichkeit abgesegnet wurde können wir uns auf einen guten PvP Multiplayer freuen. Wir sind gespannt was wir am kommenden Mittwoch zu sehen bekommen!
https://twitter.com/OpTic_NaDeSHoT/status/497071211390967808