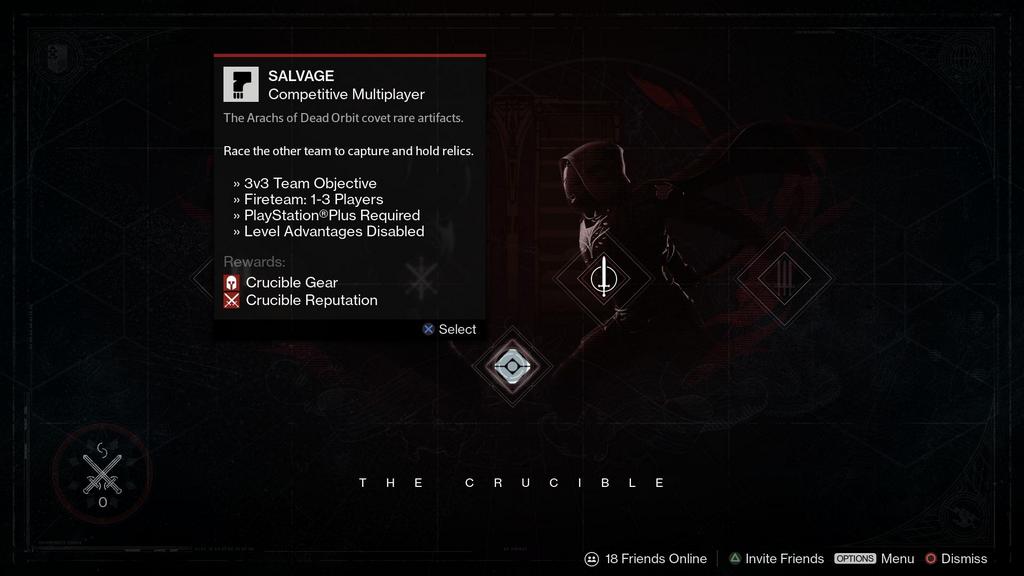 PvP Spielmodus "Salvage" nun online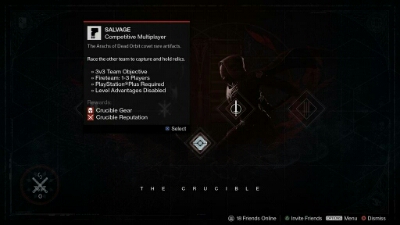 Wie wir euch bereits hier (klick mich) berichteten wird Bungie in diesem und laufendem Monat einige neue Inhalte in Form von Events für Destiny bereit stellen.
Wie Bungie soeben via Twitter mitteilte, könnt ihr ab heute das ganze Wochenende lang die PvP Multiplayer Playliste "Salvage" im Crucible spielen.
Salvage is now live as a Crucible playlist in Destiny. All weekend, race the other team to capture and hold relics. pic.twitter.com/OS3Iyq3tXt

— Bungie (@Bungie) September 12, 2014
Im PvP Spielmodus "Salvage" (Bergung) müsst ihr im Team 3vs3 Relikte bergen. Gefallene Teammember können wiederbelebt werden.
Mehrere Reliquien werden auf der Karte zum Rundenstart verteilt. Mach ein paar Sekunden im Spiel wird die erste nach dem Zufallsprinzip ausgewählt. Die erste Mannschaft, die das gewählte Relikt erreicht startet eine Sonde und muss diese für 45 Sekunden verteidigen. Wenn das Team die Sonde erfolgreich verteidigt bekommt jedes Teammitglied eine große Anzahl an Punkten.
Um über alle Destiny relevanten Neuigkeiten auf dem laufenden zu bleiben und nichts zu verpassen, tretet doch unserer Destiny Facebookgruppe bei (klick mich) ! Hier könnt ihr euch auch mit gleichgesinnten austauschen und diskutieren sowie Mitspieler und Clans finden.